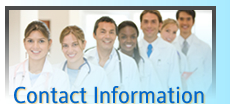 1821 University Ave. W. S-142
St. Paul, MN 55104

Phone: 651 917 5519
Fax: 651 917 4026
info@familyfirstmn.com

Speech Therapy

When we speak, we are heard. When we listen, we hear. However, there are children, teenagers and adults who struggle with such basic sensory functions. This is because their communication skills or abilities are hampered by an illness or certain sensory impairments. Speech Therapy can help.
If you know someone who need to get treatment, Family First Home Care, Inc. can help. Speech Therapy can treat conditions such as:
Down Syndrome
Voice Disorders
Cerebral Palsy
Articulation Problems
Language Delays
Involuntary Stuttering
Involuntary Stammering
Cognitive Disabilities
Tourette Syndrome
Swallowing Difficulties
Dyslexia
Reading Difficulties
Comprehension Challenges
We look forward to helping you improve your communication skills. Experience Speech Therapy at its best only from Family First Home Care, Inc..