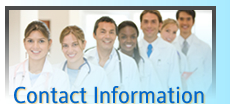 1821 University Ave. W. S-142
St. Paul, MN 55104

Phone: 651 917 5519
Fax: 651 917 4026
info@familyfirstmn.com

Our Services

Our home health care solutions are custom designed to fit your life while making sure you get the care you need from a Medicare-certified provider. Our competent, well-trained and carefully screened staff will work in partnership with your family to give you the peace of mind you need to enjoy your happy, active lifestyle. Our goal is to assist our clients in achieving their maximum potential for independence in living and obtaining an optimal quality of life.
Clients benefiting from these services include those who have recently been ill or have demonstrated chronic susceptibility towards illness due to age, auto-immune issues or even those returning home from the hospital or rehabilitation center needing assistance with in-home care. Often clients may need monitoring, assistance with medication compliance and education, daily living needs and home safety evaluation, or in-home rehabilitation care.
PCA Care Solutions
Our Home Health Care Aides provide routine, personal healthcare, such as bathing, dressing, or grooming, to elderly, convalescent, or disabled persons in the comfort of their homes.
In-Home Care
In-Home Health Care is a comfortable and affordable choice to many who wish care for their loved ones away from the rigors of nursing homes.
Our care package entails:
Nurse Visits
PCA Service
PCA Care Plan
Assessments
Supervision
Medical Transportation
Caring and Dedication
Companionship
Repair Reading Glasses
Other Miscellaneous Assistance
Medical Transportation
Family First Medical Transportation service is now available to the general public. Call our office at 651 917 5519 to inquire about schedules and payment details.
FAQ
For your convenience, here are some of the questions commonly asked by clients and prospective clients. We hope that the answers will guide you to choosing us as your home health care provider:
How do I get a Personal Care Attendant?
As a Medical Assistant (MA) or Community Alternatives Program recipient, contact your case manager and let them know your desires or needs for the individual in need of personal care support.
Who hires the Personal Care Attendant?
Typically the case manager at your provider agency will provide qualified staff for you to interview, but you can also recommend family members (excluding parents) or individuals that you know. They will be required to meet the same standards as the staff that the provider agency would recommend. This may require training and employment, criminal background check and health care provider background check provided by your provider agency.
Who is eligible?
You may be eligible for PCA services if you have (MA) Medical Assistance.
You have a permanent or chronic disability that impairs your ability to perform ADL's (Activities of Daily Living)
You need physical assistance with ADLs
Personal Care services are prescribed by your physician or nurse practitioner
Family First Home Care determines that PCA services are medically necessary.
How many hours of service will I get?
The public health nurse from the county will help Family First Home Care decide whether you qualify for PCA services, and how many hours of service you need. They will conduct an evaluation, which will describe your personal care needs in detail, and recommend how many hours of PCA services you need each week. After approval by your physician or nurse practitioner, this evaluation is sent to Family First Home Care, which makes the final decision about whether you are eligible and how many hours of PCA services will be approved for you.
How are services determined for children?
Personal care services are based on needs that arise because of a disability which impairs an individual's ability to perform activities of daily living independently. For very young children, who would not normally be independent in their activities of daily living (for example bathing, dressing, eating, toileting), PCA services will not generally be approved for activities that are considered routine child care.
What areas do we service?
We service all over the Twin Cities Metro:
Anoka
Dakota
Hennepin
Ramsey
Scott
Washington
Does Family First Home Care offer transportation?
Yes, we do offer transportation to and from medical related appointments.
What type of medical is required to qualify for services?
Medical Assistance (MA) through the state of Minnesota.