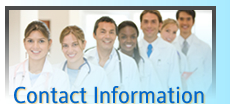 1821 University Ave. W. S-142
St. Paul, MN 55104

Phone: 651 917 5519
Fax: 651 917 4026
info@familyfirstmn.com

Home Health Aide

Do you know someone who needs personal care at home? We understand that families need to find a means of living and at times, an ailing member will be left at home – no one to watch over. With a Home Health Aide, this problem can be fixed.
When a Home Health Aide is assigned to take care of your loved one, we provide more than just companionship. We also deliver:
Housekeeping Services
Assistance with personal hygiene
Meal preparation
Grocery Shopping
Running Errands
Accompanied Transportation
Laundry Services
Vital Signs Monitoring (Blood Pressure, Pulse Rate, Temperature, etc.)
Personal care and attention
Make your home a better place for an injured, a disabled or an elderly loved one. Ask us about having a home health aide assigned to work with you at home. Call 651-917-5519.